We manufacture floor-mount and wall-hung closet organizers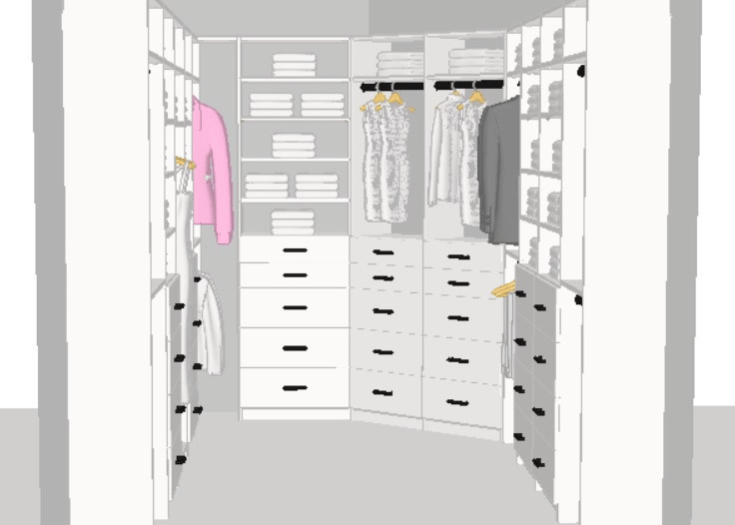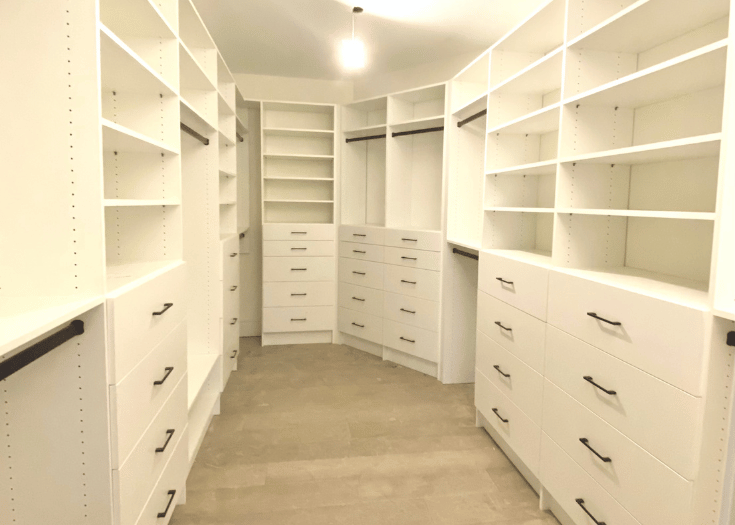 NO CONTRACTS. NO FRANCHISE FEES. NO ROYALTY PAYMENTS. NO HIDDEN FEES.
We don't charge any extra fees for activating your account with us. Our catalog is free and available to all our dealers.
NO INVENTORY
There is no minimum order, which means you can order as you go and per project. Whether you have a warehouse or not won't be an issue since you order per job.
SAMPLE KIT
Every dealer who downloads our catalog is given a free sample kit that contains eight finishes and thermoformed designs.
SUPPORT
We offer complete software and installation support. We can guide you through the installation before your job or via FaceTime. Also, we will be happy to review your closet, garage, and kitchen designs to provide suggestions and feedback.
OUR CATALOG HAS IT ALL
Our catalog is a one-stop shop for all your cabinetry needs. Kitchen cabinets, garage storage, and closets are all available in one catalog for convenience. All parts, including thermofoil doors and fronts, are done in our shop to ensure quality. 
CUSTOM ORDERS ARE WELCOME
Please don't limit your vision to our catalog. If you need a custom depth, height, and finish, we are happy to help.
We offer 8 (besides white) color finishes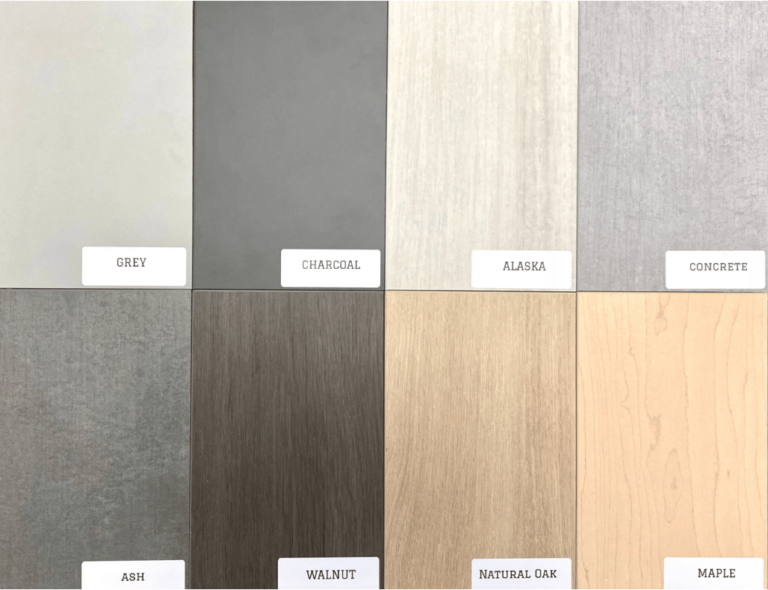 We offer both melamine cabinet doors as well as thermofoil options
• Slab • Shaker • Modern Shaker • 5 piece Faux Shaker • Raised